DSCO aims to be Asia Pacific's building services engineering consultant of choice for businesses who require reliable and cost effective solutions
Building your trust, by design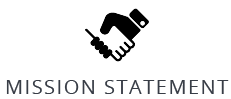 We are committed to deliver this through partnership with You and other Professionals using engineering fundamentals to define, analyse problems and provide innovative, customised, solutions to meet your business objectives.
DSCO strives to achieve our vision by:
Creating a good working environment, so that people have passion with doing what they are good at.
Being productive, having multi-skilled and effective teams.
Continuous learning process, always learning and seeking ways of improving.
Valuing Partners, cherishing deep relationships and network of clients, consultants, suppliers and contractors, for mutual enduring value.
Fair Reward – value our engineering services to remunerate our people and stakeholders.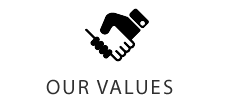 Our 4 core values are:
Delivery
We are grateful of the faith you have entrusted in us to deliver your project, therefore we take great pride and ownership to ensure that the outcome meets your expectations.
Specialisation
Our engineering training provides the foundation for our professional vocation to practise and be focused, competent and efficient engineers. We continually strive to learn and improve our skills, specialist knowledge and productivity to provide superior service.
Character
In our dealings with our client, stakeholders and each other, we will do what is "right", to be honest and maintain high ethical, legal and moral standards.
Organisation
A successful project is where all the team members are organised to achieve our personal and work goals through commitment and loyalty. Our teams are passionate, responsive and act objectively with responsibility and urgency.

DSCO was established in 1991, the objective then was to offer high quality building engineering consulting services for corporate clients.
Today, we work throughout Asia Pacific providing MEP solutions for the critical facilities in banking and financial institutions, data centres, media, telecommunications, hospitality, industrial and commercial sectors.
Our experience allows DSCO to understand clients' needs to optimize and deliver designs to meet our clients' specific needs, standards and requirements.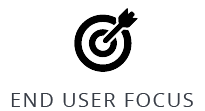 DSCO has over 26 years of engineering experience serving numerous clients from various industries within Asia. Almost all of our clients are end users of the facilities.
Our project team communicates closely with our clients, defining end users' needs, analyzing problems and providing innovative solutions.
The emphasis on the end user helps DSCO understand the specific engineering requirements to mitigate project risks and to design systems that are the most optimized solutions which are fit for purpose.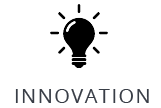 DSCO views engineering as an integrated approach to our client's business continuity operations.
Our role is not only to provide guidance but also to provide the innovation needed to help drive our client's business.
DSCO endeavour at every step to achieve the best result by employing latest technologies and tools, such as Computational Fluid Dynamics (CFD) analysis which seeks to address overheating problems on trading floors and Data Centres.
Among other achievements, we were responsible for the successful implementation of the first water cooled trading desk installation in Asia.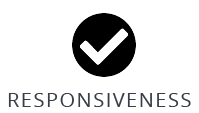 The success of our business relies heavily on the success of our clients' business.
DSCO understands the need to respond quickly and decisively to changes in the business environment, whether this occurs during a project with design changes or during operations in the event of crisis.
We design systems to be flexible and scalable, and to be able to respond to our Client's ever-changing business requirements.
At DSCO, we feel responsible for the building services systems we design and are committed to ensure that they are installed and operated to their optimal performance.
As a business partner, we work together in good and bad times. Even during emergency situations that are out of office hours, our team are always on standby responding to our clients' needs.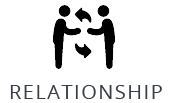 DSCO has a well-deserved reputation for maintaining long lasting relationships with our clients.
We believe in teamwork and always seek to work with our clients as true partners.
DSCO is attentive to our clients' needs and wants. Our approach coupled with our pursuit for innovative and value-added solutions, has led DSCO to become an important strategic partner to many clients throughout the Asia Pacific region.
We are driven by a single passion, to build trust with clients by designing the facilities to work for them now and in the future; every detail of the design and installation is driven by the same desire for excellence.